About the Rostock Family Tree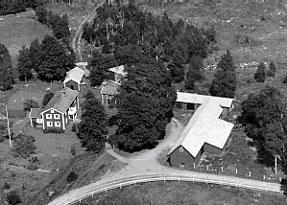 Rostock Farm, in the Swedish province of Småland, was purchased by Peter Samuel Nilsson and his wife Catarina Petersdotter about 1845. The patronymic naming system was still in general use at that time in Sweden - their sons were given the surname Petersson and their daughters Petersdotter. In rural areas of Småland, families were identified by the name of their farm, our family was known as the Rostock Family.
My great grandfather Frans-Gustaf was the first of the Rostock Family to emigrate to America in 1870. Frans-Gustaf and his descendents eventually lost contact with their relatives in Sweden. In 1969, Charles Olsen (Karl Branch) made contact with the Frans-Gustaf Branch and produced an extensive family tree which was distributed to the family. In 1987, my parents visited Rostock where they received a detailed family tree from Rune and Gunilla Franzén, owners of Rostock Farm. I compiled these family records into a Reunion for Mac database and produced this website. Thanks to the many family members who have contributed to the website.
Contacts: doug@rostockfamily.com (English) per@rostockfamily.com (Swedish)
Doug Lord