Rostock Family Tree - Person Sheet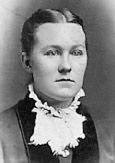 Name
Fredrika Westberg
1
Birth
7 Feb 1856, Bada Såg, Fryksände, Värmland
Death
12 Mar 1909, Cannon Falls, Minnesota Age: 53
Emigration
25 Jul 1873, to Minneapolis, MN Age: 17
Misc. Notes
Emigrated 25 July 1873 from Göteborg to Minnesota under the name Fredrika Jansdotter. Was known as Fredrika Wahlstedt in the U.S.
Spouses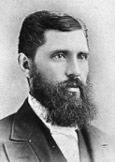 Birth
3 Mar 1843, Algutsboda Norregård
Death
4 May 1936, Minneapolis, Minnesota Age: 93
Emigration
21 Nov 1870, to USA Age: 27
Misc. Notes
Farmer at Hägerås Norregård in Algutsboda. Emigrated in 1870 to Minnesota where he became a reverend. Was known as Frank Haggquist in the U.S.
Marriage
6 May 1881, Minnesota