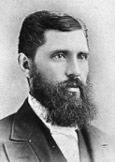 Birth
1843-03-03, Algutsboda Norregård
Death
1936-05-04, Minneapolis, Minnesota Age: 93
Emigration
1870-11-21, to USA Age: 27
Misc. Notes
Farmer at Hägerås Norregård in Algutsboda. Emigrated in 1870 to Minnesota where he became a reverend. Was known as Frank Haggquist in the U.S.
Spouses
Birth
1844-10-06, Algutsboda
Death
1877-12-08, St. Peter, Minnesota Age: 33
Emigration
1874-04-11, to USA Age: 29
Misc. Notes
After her husband left for America in 1870, she stayed on at Hägerås Norregård until her own emigration. She left from Göteborg on 11 April, 1874, with a ticket for Red Wing, Minnesota, near Cannon Falls where Frans-Gustav was probably living. She is said to have had poor health after giving birth to twin daughters in 1875.
Marriage
1866-05-19, Algutsboda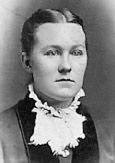 Birth
1856-02-07, Bada Såg, Fryksände, Värmland
Death
1909-03-12, Cannon Falls, Minnesota Age: 53
Emigration
1873-07-25, to Minneapolis, MN Age: 17
Misc. Notes
Emigrated 25 July 1873 from Göteborg to Minnesota under the name Fredrika Jansdotter. Was known as Fredrika Wahlstedt in the U.S.
Marriage
1881-05-06, Minnesota